The Ronin is a future-focused headhunting firm. Yet it is armed with core values, beliefs and strengths of the past.
Our capabilities are comprehensive, our approach flexible yet focussed. At the risk of sounding immodest, The Ronin truly is unique.
For which other headhunting firm can operate at the cutting edge of innovation, AI and IT…and yet genuinely embodies the sacred virtues of an ancient form of Japanese chivalry, known as bushidō.
By seamlessly combining the past with the future, The Ronin creates win/wins: for clients and candidates. Or for companies connecting with their strategic allies.
The word Ronin means "a Samurai warrior with no lord or master."
A man who walks his own path without fear. Or folly.
Bold with knowledge and desiring only to serve, enlighten and protect.
A man like the founder of The Ronin, Charles Young.
But although he is very serious about practising his bushidō and running his business, Charles claims he is still the king of 'dad jokes', despite being the least cheeky member of his family.
Seriously, Charles's warm, personal and completely genuine style has turned many of his former clients into close friends.
He believes EQ is just as important as IQ. Charles always aims for long-term satisfaction and mutual benefits: where people are more important than the position.
Charles Young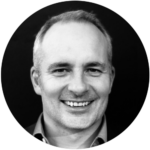 FOLLOW US ON LINKEDIN FOR JOB POSTINGS AND ARTICLES